3675 Wilshire Blvd #C, Los Angeles, CA90010 (The parking lot entrance is on Hobart Blvd) View in Google Maps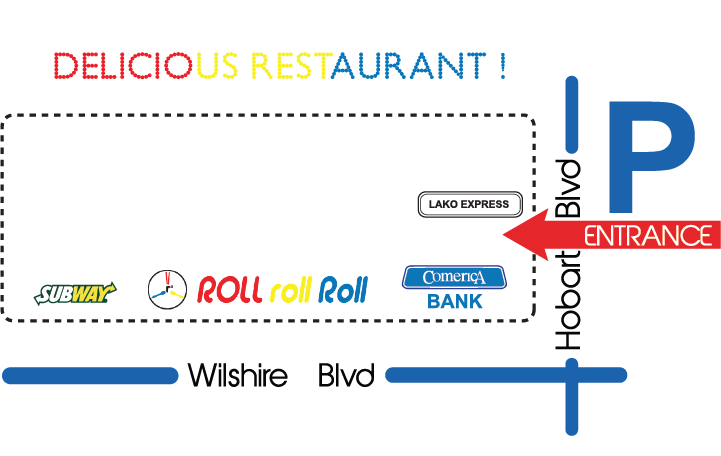 Let's Get to Know Each Other
Hello readers,
This is Seong Shin, founder and owner of restaurant ROLL roll Roll, open for more than 10 years. I'm preparing opening of Internatinal restaurant. I am a Food enthusiast, world traveler of all fifty states of the USA, and more than 100 different countries. You can see most of my visiting places on Facebook since I've taken photos and posted them as proof, lol. www.Facebook.com/seong.shin.2
I always provide quality food with reasonable prices.
If you can cook any food that is very delicious, then you can apply by sending your recipe to hello@rollrollroll.com. We can buy your recipes.
More details after you apply.
Thanks / Gracias / Merci / спасибо / 谢谢 / ありがとうございます / شكراً
California Roll
&
Miso Soup
Enjoy 8 pieces California roll with krab meat and fresh avocado and miso soup for only $3.75!
Our Premium Platter is perfect for any celebration. It includes Chef's Special, Starburst, Rainbow, Lion King, Lakers, Shrimp Tempura, Mexican.
This Special Platter will make your events even more special. It includes California, Spicy California, Spicy Tuna, Shrimp Tempura, Lion King, Lakers, Mexican.
Surprise your guests with this beautifulDeluxe Platter. It includes California, Spicy California, Spicy Tuna, Shrimp Tempura, Chef's Special, Samurai, Rainbow.
Include vegetarian guests in your next party! Try our Veggie Platter that includes Avocado, Cucumber, Veggie Roll, Veggie Tempura, Seaweed Salad, with Side Edamame. 
You might be happy to know that you can make your sushi platter as big as you want. Call us at 213-386-3000 for more details. 
DINING HOURS
MON-SUN
11:00am – 10:00pm

ONLINE ORDER PICK-UP
MON-SUN
11:30am – 9:30pm

Minimum 1 hour advanced notice required for all sushi platters. Additional prep time may be required for larger orders.
CALL US AT 213-386-3000
MON-SUN
11:00am – 10:00pm